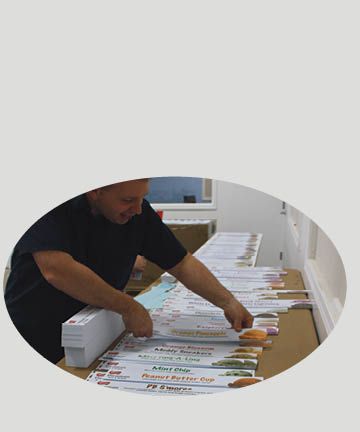 The last step is assembly and finishing. From highly automated die-cutting to hand assembly, we put the finishing touch on your projects in-house to ensure the highest quality standards and on-time delivery.
We offer:
• Die-cutting
• Eyeleting
• Embossing
• Foil stamping
• Folding
• Kit building
• Mounting
• Padding
• Perfect binding
• Perforating
• Saddle stitching
• Scoring
• Shrinkwrapping
• Warehousing
• Online ordering
• Online inventory control
• Drop shipment services
The options are endless. Let us know if you have any questions or concerns about your ideas about assembly & finishing. Even though it is the last step in the process, it can give your prints the final touch it needs to reach your vision.